Excursions
Half-day tours have been organised for the afternoon of 18 June 2020, while a full-day tour of the Cliffs of Moher and the Burren Region (Ireland's Atlantic Coast) has been organised for 20 June. See below for more information on each tour.
Please note that a minimum of 20 persons are required for each tour to run. If your chosen tour does not run because it has minimum numbers, you will either be offered any available spaces on an equivalent tour of your choice, or refunded for the price of the tour booked.
Excursions can be booked when you register.
Half Day Tours: 18 June 2020 (afternoon)

Bunratty Castle and Folk Park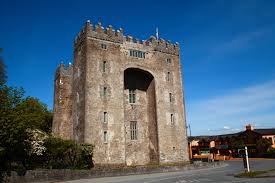 Bunratty Castle is the most complete and authentic medieval fortress in Ireland. Built in 1425 it was restored to its former medieval splendour in 1954, and now contains mainly 15th and 16th century furnishings, tapestries, and works of art, capturing the mood of those times.
At Bunratty Folk Park you'll experience a living reconstruction of the homes and environment of the Ireland of over a century ago. Set on 26 acres, the impressive park features over 30 buildings in a 'living village' and rural setting. Rural farmhouses, village shops and streets are recreated and furnished as they would have appeared at that time, according to their social standing, from the poorest one-room dwelling to Bunratty House, a fine example of a Georgian residence for the gentry. This manor house was built in 1804 as home of the Studdarts, the last family to occupy Bunratty Castle.
Enjoy village life in 19th century Ireland! The village houses and shops in the Folk Park have been chosen from many different areas, to form a collection of typical 19th century urban Irish buildings – including the school, doctor's house, pawnbrokers, pub, drapery, print works, grocery, hardware shop, pottery and a post office.
The Hunt Museum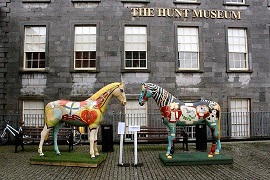 The Hunt Museum houses a diverse collection of antiquities and fine and decorative art. There are artefacts from Greece, Rome, Egypt and the Olmec civilisation. The Museum also hosts an important collection of Irish Pre-historic archaeological material ranging from Mesolithic through to the Iron Age which includes a significant selection of Bronze Age items. Early Christian objects include a collection of monastic bells as well as the unique Ninth century Antrim Cross. One of the main focuses of the collection is the Irish and European medieval material, which includes statues in stone and wood, painted panels, jewellery, enamels, ivories, ceramics, crystal and crucifixes. Eighteenth and Nineteenth century decorative arts are also represented with fine examples of silver, glass and ceramics. Artists' works in the collection include Pablo Picasso, Pierre Auguste Renoir, Roderic O'Conor, Jack B. Yeats, Robert Fagan and Henry Moore.
King John's Castle and St Mary's Cathedral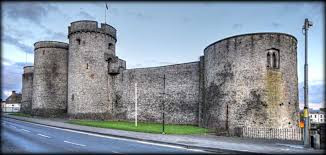 13th century King John's Castle, on 'King's Island' in the heart of medieval Limerick City, features a stunning exhibition bringing to life over 800 years of dramatic local history. Have fun exploring the castle, enjoy magnificent views and imagine a Norman soldier's life in this medieval fortress. Explore the visitor centre with state of the art interpretive activities and exhibitions. 21st century touch screen technology, 3D models and discovery drawer are among the exciting techniques that will connect you to tales of siege and warfare.
The Cathedral is one of the oldest buildings in Limerick and stands at the heart of the medieval city. Originally the Royal Palace for the Kings of Thomond it was gifted to the Church in 1168. St Mary's is an extraordinarily complex building representing developments from the mid-twelfth century to the later twentieth century – a treasure of Irish religious art

Full Day Tour: 20th June, 2020
The Cliffs of Moher and the Burren Region (Ireland's Atlantic Coast)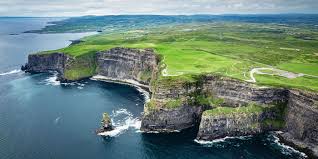 Located on the magnificent west coast of Ireland, 8 km long and 702 ft high, you will experience Ireland's natural and rugged beauty at the Cliffs of Moher.
The place name of Mothar (which translates from old Gaelic to 'the ruin of a fort'), allows visitors to see for miles, especially on a clear day. The area is well known for its famous Clare Shale rock (clay overlaying limestone), its wildlife (including seabirds such as guillemot, razorbill, gulls, peregrine falcons, puffins and kittiwakes, and also basking sharks, whales and dolphins) and rare plants, and is designated as a UNESCO Geopark. Visitors can experience the views by walking the cliff, climbing to the viewing platforms and visiting The Cliffs Visitor Experience Exhibition.
The Burren National Park is internationally famous for its landscape and flora. A visit to the Burren during the summer months will leave a person amazed by the colourful diversity of flowering plants living together within the one ecosystem. Arctic-alpine plants living side by side with Mediterranean plants, calcicole (lime-loving) and calcifuge (acid-loving) plants growing adjacent to one another and woodland plants growing out in the open with not a tree nearby to provide shade from the sun. Also found here are certain species which although rare elsewhere are abundant in the Burren. Even more amazingly they all survive in a land that appears to be composed entirely of rock.
Please note that lunch is not provided within the cost of this tour, but the tour will stop at a local pub/restaurant for delegates to purchase their own lunch.